Get these excellent print books on faith and culture for under $1 each!!!
CBD does not offer free shipping, but their standard shipping is only $3.99 for orders under $20, so you could get a bunch of sale books for that one S/H fee.
[ See All Shipping Rates ]
*** If you are looking to make the most of your S/H fee,
   Here are a bunch of great theology books for under $2 each!
As always, prices and availability are subject to change without notice…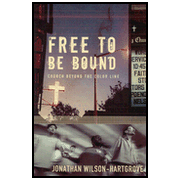 Free to Be Bound: Church Beyond the Color Line
By Jonathan Wilson-Hartgrove
*** 99c ***
Color-blind and culturally sensitive, Wilson-Hartgrove's vision of Christianity was transformed when he reached out to his mostly black neighborhood—including a dynamic fellowship. Follow his experience of crossing the color lines that still fragment the body of Christ. His honest and passionate call for true unity within the church will inspire every believer. 208 pages, softcover from NavPress.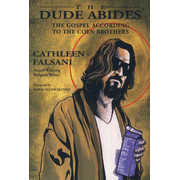 The Dude Abides
By Cathleen Falsani
*** 99c ***
Whether you've seen all 14 of their movies or only a few, you know that Joel and Ethan Cohen are some of the best filmmakers in the industry. Cathleen Falsani explores the deeper truths in each of the Coen brothers' films in The Dude Abides, and shows that there is truly no facet of human behavior the Coen brothers are afraid to tackle. Ranging from iconoclastic comedies such as Raising Arizona and The Big Lebowski to the unblinking treatise on the nature of evil in No Country for Old Men, the Coen brothers have created moral universes in which some of life's most essential questions are asked-if not always answered. Ultimately, Falsani brings the reader into a new admiration for these bizarre, always clever, and unmistakably though-provoking filmmakers and the social commentary the bring to big screen.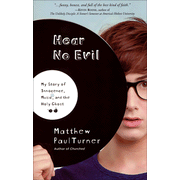 Hear No Evil: My Story of Innocence, Music, and Holy Ghost
By Matthew Paul Turner
*** 99c ***
A quirky, provocative, hilarious collection from master storyteller Matthew Paul Turner! Exploring moments where spiritual life intersects with music, Turner shares events that forced him out of his comfort zone and opened up new graces along the way. You'll laugh at how Sandi Patty saved him from insanity, his uncomfortable role as his church's "teen soloist," and his early dream of becoming the Michael Jackson of Christian music. Don't miss Turner's witty and insightful memoir of growing up as a faithful evangelical youth!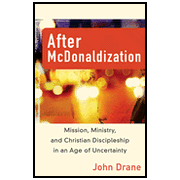 After McDonaldization: Mission, Ministry, and Christian Discipleship in an Age of Uncertainty
By John Drane
*** 99c ***
In The McDonaldization of the Church, noted author John Drane critiqued current church trends toward "fast food" spirituality while offering suggestions for change. In his long-awaited sequel, After McDonaldization, Drane addresses key questions for Western Christianity in a global context. He argues that increasing numbers of people are turning to "spirituality" even while church attendance has continued to decline in the US and Europe, and the continuing impact of globalization and consumerism has been joined by a post-9/11 culture of fear and a search for truth. In light of these developments, Drane presents a case for a more practical theology, a reinvigorated style of ministry, and a restatement of classic Christian beliefs for the twenty-first century. The book offers interconnected chapters on culture, community, mission, ministry, and theology and is, writes Drane, "an invitation to think outside the box of what we now know, and to imagine what the Christian future might look and feel like if we allow ourselves to ask new questions."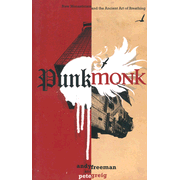 Punk Monk: New Monasticism and the Ancient Art of Breathing
By Pete Greig & Andy Freeman
*** 99c ***
Who are the new monks, the new revolutionaries? The answer lies in an upsurge of 24-7 monastic communities around the world. Read about the beginnings of 24-7 Boiler Rooms and how these can be applied in the third millenium. Drawing on influences from the Franciscans, the Celts and the Moravians, Punk Monk highlights the counter-cultural and revolutionary force of monasticism and asks whether it is time for a new monastic movement. It also takes "punk" as a contemporary expression of monastic spirit and asks whether a silent revolution is coming.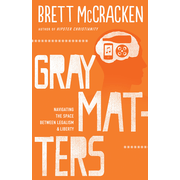 Gray Matters: Navigating the Space Between Legalism & Liberty
By Brett McCracken
*** 99c ***
* Hotspot bars, edgy Hollywood films, hip concerts . . . the culture of "cool" is "in." But are young Christians following today's trends in ways that are mature and edifying—or excessive and harmful? McCracken examines the gray areas of cultural consumption to help you find the middle ground between legalism and license in a way that honors God. 192 pages, softcover from Baker.


---
The Best Kindle Deals Now Running:
Limited time offer. Ebook deals may return to full price without notice.
Prices and availability may vary outside the United States.
Disclosure of Material Connection: Some of the links in the post above are "affiliate links." This means if you click on the link and purchase the item, we will receive an affiliate commission.