Get these excellent print / audio books for under $5 each from CBD.com!
CBD does not offer free shipping, but their standard shipping is only $3.99 for orders under $20, so you could get a bunch of sale books for that one S/H fee.
[ See All Shipping Rates ]

As always, prices and availability are subject to change without notice…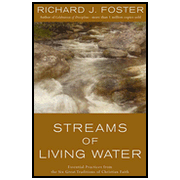 Streams of Living Water – Unabridged Audiobook on MP3
By Richard Foster
*** $4.99 ***

In this landmark work, Foster examines the foundations of Christian experience, growth, and renewal found in six historical movements: contemplative, holiness, charismatic, social justice, evangelical, and incarnational. Using profiles of biblical and modern characters who exemplify these traditions, he offers suggestions on how to integrate them into your daily life and challenges you to lead a more authentic Christian experience. 9.5 Hrs, Unabridged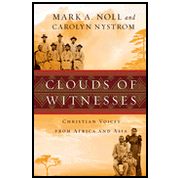 Clouds of Witnesses: Christian Voices from Africa and Asia
By Mark A. Noll & Carolyn Nystrom
*** $3.99 ***

Meet a beloved Ugandan archbishop martyred under Idi Amin, a brilliant Chinese "pastor's kid" who grew from a restless student into a powerful 1930s revivalist, and other contemporary saints from the new Christian heartlands of Africa and Asia. In 17 riveting, richly researched profiles, Noll and Nystrom give textured detail to the tapestry of global Christianity. 286 pages, hardcover from InterVarsity.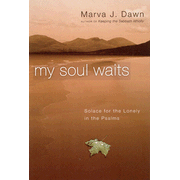 My Soul Waits: Solace for the Lonely in the Psalms
By Marva J. Dawn
*** $1.49 ***

"I'm lonely, Lord—how long?" "Will you forget me forever?" Our cries from the heart often echo the laments in the Psalms. In this compassionate study, Dawn guides you through passages that reveal the burdens of your soul as well as God's profound concern for your pain—and his promise to abide with you in it. 256 pages, softcover from InterVarsity.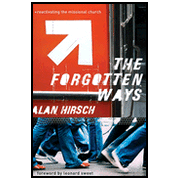 The Forgotten Ways: Reactivating the Missional Church
By Alan Hirsch
*** $2.99 ***

How did the number of Christians in the world grow from as few as 25,000 one hundred years after Christ's death, to up to 20 million in AD 310? How did the Chinese underground chu rch grow from 2 million to over 100 million in sixty years despite considerable opposition? In The Forgotten Ways, Alan Hirsch reveals the paradigmatic insights he discovered as he delved into those questions.
Hirsch identifies six latent potencies in God's people that lie dormant and forgotten until something catalytic prompts the rediscovery of them. These elements are clearly seen in the church during times of phenomenal growth and impact, but he suggests that they are actually always present and can be reactivated to create apostolic movement. Church leaders, strategists, seminary professors, and students will benefit from Hirsch's discoveries and his ability to put those ideas to work in contemporary churches and ministries.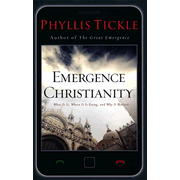 Emergence Christianity: What It Is, Where It Is Going, and Why It Matters
By Phyllis Tickle
*** $1.99 ***

Whatever else one might say about Emergence Christianity, one must agree it is shifting and reconfiguring itself in such a prodigious way as to defy any final assessments or absolute pronouncements. Yet in Emergence Christianity, Phyllis Tickle gathers the tangled threads of history and weaves the story of this fascinating movement into a beautiful and understandable whole.
Through her careful study and culture-watching, Tickle invites you to join this investigation and conversation as an open-minded explorer. You will discover fascinating insights into the concerns, organizational patterns, theology, and most pressing questions facing the church today. And you'll get a tantalizing glimpse of the future.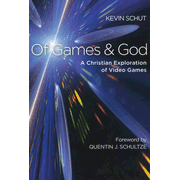 Of Games and God: A Christian Exploration of Video Games
By Kevin Schut
*** $3.99 ***

Video games are big business, generating billions of dollars annually. The long-held stereotype of the gamer as a solitary teen hunched in front of his computer screen for hours is inconsistent with the current makeup of a diverse and vibrant gaming community. The rise of this cultural phenomenon raises a host of questions: Are some games too violent? Do they hurt or help our learning? Do they encourage escapism? How do games portray gender? Such questions have generated lots of talk, but missing from much of the discussion has been a Christian perspective.
Kevin Schut, a communications expert and an enthusiastic gamer himself, offers a lively, balanced, and informed Christian evaluation of video games and video game culture. In Of Games and God he expertly engages a variety of issues, encouraging readers to consider both the perils and the promise of this major cultural phenomenon. Readers engaged in contemporary Christian reflection on media, technology, and popular culture will value this work. It will also work well as a supplementary text in media, communication studies, and popular culture courses.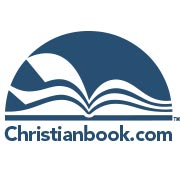 Through a Screen Darkly: Looking Closer at Beauty, Truth, and Evil in the Movies
By Jeffrey Overstreet
*** $3.99 ***

Embark on a journey of contemporary film and discover reflections of God where you least expect them! From a desert in Mongolia to a galaxy far, far away, Christian media critic Overstreet explores more than 200 movies to reveal how different characters, worldviews, and experiences offer glimpses of a larger truth. 351 pages, softcover from Regal.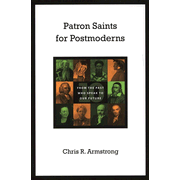 Patron Saints for Postmoderns: Ten from the Past Who Speak to Our Future
By Chris R. Armstrong
*** $1.49 ***

Ever wonder what made them different? Ever wonder what it was that made a saint, a saint? Well, settle in and begin a journey with Chris Armstrong into the lives of some of the faith's most erstwhile believers and discover what it was that made their lives so different, and better yet, how our lives can be transformed into effective Christians who faithfully pursue their calling. This book intends to enrich our lives by exposing us to the lives of faithful Christians in the past, and help us to understand our lives as part of the larger community of faith. Paperback.
---
The Best Kindle Deals Now Running:
Limited time offer. Ebook deals may return to full price without notice.
Prices and availability may vary outside the United States.
Disclosure of Material Connection: Some of the links in the post above are "affiliate links." This means if you click on the link and purchase the item, we will receive an affiliate commission.