Get these excellent print books for under $3 each from CBD.com!
CBD does not offer free shipping, but their standard shipping is only $3.99 for orders under $20, so you could get a bunch of sale books for that one S/H fee.
[ See All Shipping Rates ]
As always, prices and availability are subject to change without notice…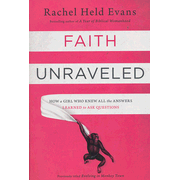 Faith Unraveled: How a Girl Who Knew All the Answers Learned to Ask Questions – Slightly Imperfect
By Rachel Held Evans
*** $1.99 ***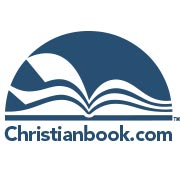 Sub-merge
By John B. Hayes
*** 49c ***
It's time to change the face of poverty, to live our faith authentically, and to get involved with the people who need help. It's time to sub-merge ourselves, to go deep–beneath the surface of shallow living–and make a difference in our world! Follow author John Hayes as he lives out his faith on some of the toughest streets and poorest ghettos in the world. Learn what real compassion looks like in the trenches. Discover why people of faith cannot ignore the poor and how the St. Francis model of compassion can help alleviate suffering today. You'll also be energized to action through an inside look at the workings of InnerCHANGE, a mission organization that seeks to work among the poor, rather than just offering aid and handouts. Readers will come away with practical ways they can work for justice and find significance in the process.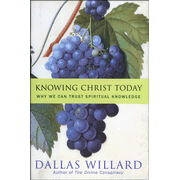 Knowing Christ Today: Why We Can Trust Spiritual Knowledge – Slightly Imperfect
By Dallas Willard
*** $2.99 ***
While atheism espouses the irrationality of trusting God, Willard makes a rigorous intellectual case for why it makes sense to believe in the Almighty. Establishing spiritual truth as a reliable body of knowledge comparable to science and technology, he offers a fresh framework for discipleship, evangelism, and personal growth. Includes discussion questions. (Slightly imperfect.) 256 pages, hardcover from HarperOne.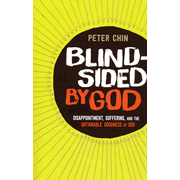 Blindsided by God: Disappointment, Suffering, and the Untamable Goodness of God
By Peter Chin
*** 99c ***
Isn't God supposed to bless his people? In one horrible year, Chin and his wife experienced burglaries, a miscarriage, a failed church plant – and, worst of all, Carol's diagnosis of aggressive breast cancer. Learn how he came to grips with the reality of suffering, was strengthened by it, and discovered the untamable goodness of God.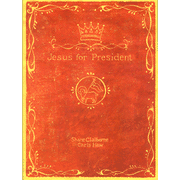 Jesus for President: Politics for Ordinary Radicals – Slightly Imperfect
By Shane Claiborne and Chris Haw
*** $1.99 ***
Jesus for President is a radical manifesto to awaken the Christian political imagination, reminding us that our ultimate hope lies not in partisan political options but in Jesus and the incarnation of the peculiar politic of the church as a people "set apart" from this world. In what can be termed lyrical theology, Jesus for President poetically weaves together words and images to sing (rather than dictate) its message. It is a collaboration of Shane Claiborne's writing and stories, Chris Haw's reflections and research, and Chico Fajardo-Heflin's art and design. Drawing upon the work of biblical theologians, the lessons of church history, and the examples of modern-day saints and ordinary radicals, Jesus for President stirs the imagination of what the Church could look like if it placed its faith in Jesus instead of Caesar.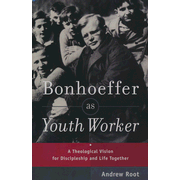 Bonhoeffer as Youth Worker: A Theological Vision for Discipleship and Life Together – Slightly Imperfect
By Andrew Root
*** $2.99 ***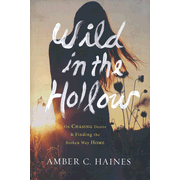 Wild in the Hollow
By Amber C. Haines
*** 99c ***
Amber Haines is a woman haunted by God. At one time in her life, the whispers of temptation led her down a devastating path toward isolation, dissatisfaction, and life-altering choices. In her most broken moment, she met God—who was freely offering her grace and life. If you struggle with doubt or hold secrets, if you have ever felt marginalized or like you are missing something, you will find in Amber a sister and a voice inviting you back home, to a place of acceptance, fulfillment, and identity–and into the heart of God. 208 pages, hardcover from Revell.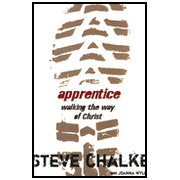 Apprentice: Walking The Way of Christ
By Steve Chalke with Joanna Wyld
*** $1.49 ***
Ancient rabbis taught on the move. And Jesus was no exception. During his earthly minsitry Jesus led the disciples all over Palestine teaching, illustrating, and taking risks. In Apprentice author Steve Chalke explores what it means to be a 21st century follower of Christ. Through a mix of captivating parables and commentary, Chalke calls you into a deeper experience of learning and relationship with Christ.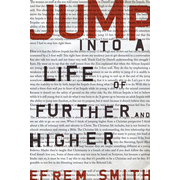 Jump: Into a Life of Further and Higher
By Efrem Smith
*** 99c ***
Have you reached a plateau in your spiritual life? Smith helps you leap to the next level! Freeing you from fear and indecision, he encourages you to spring out of your comfort zone and trust that God will meet you wherever you land—whether you're jumping from dating to marriage or from school to the professional world. 224 pages, softcover from Cook.
---
The Best Kindle Deals Now Running:
Limited time offer. Ebook deals may return to full price without notice.
Prices and availability may vary outside the United States.
Disclosure of Material Connection: Some of the links in the post above are "affiliate links." This means if you click on the link and purchase the item, we will receive an affiliate commission.