Get these excellent print / audio books for under $5 each from CBD.com!
CBD does not offer free shipping, but their standard shipping is only $3.99 for orders under $20, so you could get a bunch of sale books for that one S/H fee.
[ See All Shipping Rates ]

As always, prices and availability are subject to change without notice…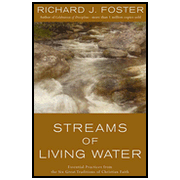 Streams of Living Water – Unabridged Audiobook on MP3
By Richard Foster
*** $4.99 ***

In this landmark work, Foster examines the foundations of Christian experience, growth, and renewal found in six historical movements: contemplative, holiness, charismatic, social justice, evangelical, and incarnational. Using profiles of biblical and modern characters who exemplify these traditions, he offers suggestions on how to integrate them into your daily life and challenges you to lead a more authentic Christian experience. 9.5 Hrs, Unabridged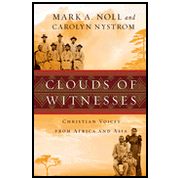 Clouds of Witnesses: Christian Voices from Africa and Asia
By Mark A. Noll & Carolyn Nystrom
*** $3.99 ***

Meet a beloved Ugandan archbishop martyred under Idi Amin, a brilliant Chinese "pastor's kid" who grew from a restless student into a powerful 1930s revivalist, and other contemporary saints from the new Christian heartlands of Africa and Asia. In 17 riveting, richly researched profiles, Noll and Nystrom give textured detail to the tapestry of global Christianity. 286 pages, hardcover from InterVarsity.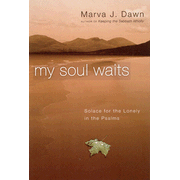 My Soul Waits: Solace for the Lonely in the Psalms
By Marva J. Dawn
*** $1.49 ***

"I'm lonely, Lord—how long?" "Will you forget me forever?" Our cries from the heart often echo the laments in the Psalms. In this compassionate study, Dawn guides you through passages that reveal the burdens of your soul as well as God's profound concern for your pain—and his promise to abide with you in it. 256 pages, softcover from InterVarsity.