Get these excellent print books for under $5 each!!!
CBD does not offer free shipping, but their standard shipping is only $3.99 for orders under $20, so you could get a bunch of sale books for that one S/H fee.
[ See All Shipping Rates ]
As always, prices and availability are subject to change without notice…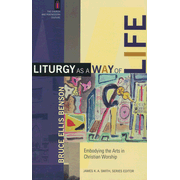 Liturgy As a Way of Life: Embodying the Arts in Christian Worship
By Bruce Ellis Benson
*** $3.99 ***

In this contribution to The Church and Postmodern Culture series edited by leading cultural thinker James K.A. Smith, philosopher Bruce Ellis Benson explores how the arts inform and cultivate service to God, helping the church to not only think differently about the arts but also act differently. He contends that we are all artists, that our very lives should be seen as art, and that we should live liturgically in service to God and neighbor.
Liturgy as a Way of Life: Embodying the Arts in Christian Worship works from the biblical structure of call and response; Benson rethinks what it means to be artistic and recovers the ancient Christian idea of presenting oneself to God as a work of art.
Rather than viewing art as practiced only by the few, Benson argues that we are all called by God to be artists. He re-envisions art as the very core of our being: we are God's own art, and God calls us to improvise as living and growing works of art. Benson also examines the nature of liturgy and connects art and liturgy in a new way.
This book will appeal to philosophy, worship/liturgy, art, music, and theology students as well as those who are interested in engaging issues of worship and aesthetics in a postmodern context.
About the Series
The Church and Postmodern Culture series features high-profile theorists in continental philosophy and contemporary theology writing for a broad, non-specialist audience interested in the impact of postmodern theory on the faith and practice of the church.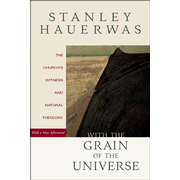 With the Grain of the Universe: The Church's Witness and Natural Theology – Slightly Imperfect

*** $2.99 ***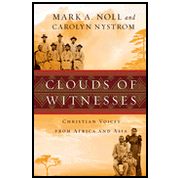 Clouds of Witnesses: Christian Voices from Africa and Asia
By Mark A. Noll & Carolyn Nystrom
*** $2.99 ***

Meet a beloved Ugandan archbishop martyred under Idi Amin, a brilliant Chinese "pastor's kid" who grew from a restless student into a powerful 1930s revivalist, and other contemporary saints from the new Christian heartlands of Africa and Asia. In 17 riveting, richly researched profiles, Noll and Nystrom give textured detail to the tapestry of global Christianity. 286 pages, hardcover from InterVarsity.