Get these excellent print books for under $3 each from CBD.com!
CBD does not offer free shipping, but their standard shipping is only $3.99 for orders under $20, so you could get a bunch of sale books for that one S/H fee.
[ See All Shipping Rates ]
As always, prices and availability are subject to change without notice…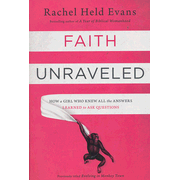 Faith Unraveled: How a Girl Who Knew All the Answers Learned to Ask Questions – Slightly Imperfect
By Rachel Held Evans
*** $1.99 ***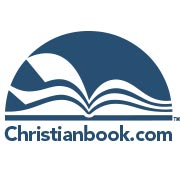 Sub-merge
By John B. Hayes
*** 49c ***
It's time to change the face of poverty, to live our faith authentically, and to get involved with the people who need help. It's time to sub-merge ourselves, to go deep–beneath the surface of shallow living–and make a difference in our world! Follow author John Hayes as he lives out his faith on some of the toughest streets and poorest ghettos in the world. Learn what real compassion looks like in the trenches. Discover why people of faith cannot ignore the poor and how the St. Francis model of compassion can help alleviate suffering today. You'll also be energized to action through an inside look at the workings of InnerCHANGE, a mission organization that seeks to work among the poor, rather than just offering aid and handouts. Readers will come away with practical ways they can work for justice and find significance in the process.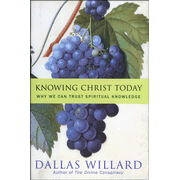 Knowing Christ Today: Why We Can Trust Spiritual Knowledge – Slightly Imperfect
By Dallas Willard
*** $2.99 ***
While atheism espouses the irrationality of trusting God, Willard makes a rigorous intellectual case for why it makes sense to believe in the Almighty. Establishing spiritual truth as a reliable body of knowledge comparable to science and technology, he offers a fresh framework for discipleship, evangelism, and personal growth. Includes discussion questions. (Slightly imperfect.) 256 pages, hardcover from HarperOne.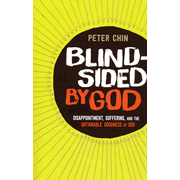 Blindsided by God: Disappointment, Suffering, and the Untamable Goodness of God
By Peter Chin
*** 99c ***
Isn't God supposed to bless his people? In one horrible year, Chin and his wife experienced burglaries, a miscarriage, a failed church plant – and, worst of all, Carol's diagnosis of aggressive breast cancer. Learn how he came to grips with the reality of suffering, was strengthened by it, and discovered the untamable goodness of God.