Archives For Walter Brueggemann
These Advent-related ebooks are on sale now
for Kindle from WJK Books!
Dietrich Bonhoeffer
*** $2.99 ***
Excellent book on sale now for Kindle…
Chosen?: Reading the Bible Amid the Israeli-Palestinian Conflict
Walter Brueggemann
*** $1.99 ***
Want to give this ebook as a gift?

Look for this button on the right hand
side of Amazon's page for this ebook!
These two books by Walter Brueggemann
are on a huge sale from CBD…

CBD does not offer free shipping, but their standard shipping is only $3.99 for orders under $20, so you could get a bunch of sale books for that one S/H fee.
[ See All Shipping Rates ]
*** If you are looking to make the most of your S/H fee,
   Here are a bunch of great theology books for under $2 each and
Here are some great books on faith and culture for under $1 each!

As always, prices and availability are subject to change without notice…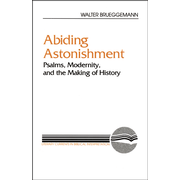 *** $1.99 ***
This examination of the "Psalms of Historical Recital" reviews this portion of Scripture's social-political intention and function. Focusing on Psalms 78, 105, 106, and 136, Walter Brueggemann considers these psalms on their own terms and then takes up two issues that move in opposite interpretive directions: the Psalms in relation to the historical writing of modernity and the Psalms in relation to the voices of marginality. Brueggemann attempts to enter Israel's past as that past is experienced, voiced, and advocated in the Psalms both as liberating affirmation and as controlling censure. Contains notes, bibliography and indices. Walter Brueggemann is Professor of Old Testament, Columbia Theological Seminary, Decatur, Georgia.
The MASSIVE Fortress Press  ebook sale is still running right now!
Almost 250 ebooks for under $4 each, plus more bargains for a few bucks more…

If you haven't done so already, we highly recommending browsing the sale:
Here's some great books from the sale that we have not yet featured on our site:
Walter Brueggemann
*** $7.99 ***
David Lose
*** $1.99 ***
Several Walter Brueggemann books are on a HUGE sale now for Kindle…
These bargains are part of the gigantic Fortress Press ebook sale
Almost 250 ebooks for under $4 each
Walter Brueggemann 
*** $1.99 ***
In this challenging and enlightening treatment, Brueggemann traces the lines from the radical vision of Moses to the prophetic critique of that power with a new vision of freedom in the prophets. He highlights that the prophetic vision and not only embraces the pain of the people but creates an energy and amazement based on the new thing that God is doing.
Walter Brueggemann 
*** $1.99 ***
The following ebooks are on sale from Wipf and Stock…
Sean Benesh
*** $4.99 ***